by
Press Pause Radio
|
Posted on
Monday, March 1, 2010
| |
Post a Comment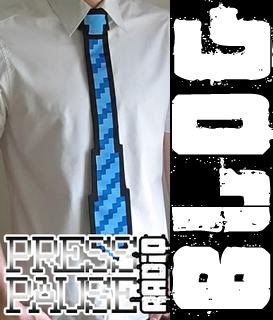 So we've been quite behind with everything we've been wanting to do & update with the site so I figured I would catch things up on our Myspace & 1up sites with all of the Top 5's & QCF's that have been working on, we're currently on episode sixteen & we will be recording episode seventeenth tonight! until then I figured I would go ahead & catch up with what's been happening as of late because we have a shit tone of new updates for those who are casual listeners or don't pay attention to "what's in the know" (I'm one of those people....all of the time!).

The first order of things in which I actually still haven't been able to implement it yet is set up the upcoming voicemail that we plan on having playing in every future episode of Press Pause Radio in a Voicemail that we hope to catch on in a awesome new segment that will soon be in the works & as well we also be setting up occasional live broadcasts once I get the appropriate software & equipment where Paco & I will be doing a Live segment where we will cover an assortment of different random topics that haven't been done in the podcast or others that we can take the opportunity to touch on & as well special events like the Megaman Gauntlet I made mention of in my personal blog. This i will be known as Press Pause Radio Live which will be announced in subsequent episodes of the Podcast. Next I wanted also cover is that we will also be trying to move forward more with tying to create a community once our listener base picks up & do what we call "PPR Community night". The PPR Community Night will be a game we either just choose ourselves or it'll be a vote by you guys on the Forums, either way it'll be bitchen'. we'll be heading out our first PPR Community Night with Tatsunoko VS Capcom: Ultimate All Stars for The Wii, we'll post our friend codes up soon & every one can meet up with when we have that schedule take place soon enough as the date is still tentative.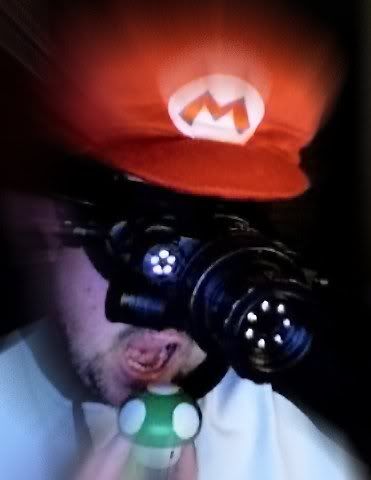 The Second big change & much welcome addition is the fourth chair in Press Pause Radio which is Serraxor. You may have heard of him with Bullet Heaven & Casually Hardcore & we have the pleasure of now having being apart of the PPR fold, he's going to bring a lot to the Podcast & we're all honored that he's come aboard. Press Pause Radio is now a four chair traditional Podcast with Varying opinions & different directions to come at you with...It's a sign of things to come with Press Pasue Radio & I couldn't be happier. PPR set out to do one thing when we became a podcast & that was to set ourselves apart from any other Video game based Podcast out on the web & in the positive light when we mean apart from the rest! the line of it's not your Everyday Podcast kind of has the Duality of are sporadic updates of going from Bi-Weekly to monthly to weekly will hopefully end soon & we want to thank all the listeners for baring with our Schedule conflicts but we're all committed to keeping Press Pause Radio going & increasing our voice on being heard! until then Thank you guys, you really are the reason why we do this & giving back to the gamer community this way has been more than fulfilling so far so thanks again & let's move forward to usher in the age of PPR!
& now without further a do! time to post the four episodes that we have yet to enlighten all of you folks with....

Greetings everyone, welcome to a new year and a new Press Pause Radio! We have many great things lined up to start this year off right including our end of the year podcast, episode thirteen. We at Press Pause Radio got together right before the curtain closed on 2009 to discuss our individual top ten games of the year, as well as what we were looking forward to in the next year. This is a Long one so put up a chair!

Episode#13 End of The Year Extravaganza!

It's a New, & we at Press Pause Radio are celebrating in style! We introduce the fourth host of PPR & discuss the Difficulty in Video Games. Toast discusses his feelings towards Bayonetta as well as games you can play with your significant other. Happy New Year from Press Pause Radio!

Episode#14 You see that Jump?!? Fuck that Jump that's what!

Strap on your Wiimotes and check on your HDTV insurance policy, because Press Pause Radio returns with episode fifteen! This episode we will discuss motion-control, and the success of the Nintendo Wii. All three of the major console makers are now releasing motion-control games and peripherals. Is this a trend that will only continue to grow, or simply a fad that will eventually fade away completely? Georgieboy will share his top five bands influenced by video games, as well as review a Sega Saturn classic: Panzer Dragoon.

Episode#15 Motion control without a masturbation joke...I think?

what Happens when you take two underground to the casual & famous to the hardcore Publishers? & compare & contrast the two? you get mash up of corny liners & amazing localization. with this along with Ser's Take on the Top 5 best consoles to import for & Final Fantasy IV on the Wonderswan, we examine the similarity & defined difference between Working Designs & Atlus as George waxes on Virtual Boy & the Pelvic Pea-knuckle!

Episode#16 Our Podcast Episodes go to 11! on episode 16?
in
Articles